Last year I wrote a post on the upcoming book to movie adaptations I was most looking forward to, so I thought it was high time I'd do another one. I know this year has delivered some amazing blockbusters - think The Fault in Our Stars, If I Stay, The Giver etc - so I'm hoping 2015 won't disappoint either.


2014
Before the end of the year though, there are a couple that I'm looking forward to!
Date: AUS - 20/11; USA - 21/11
Author: Suzanne Collins
The long awaited finale to The Hunger Game franchise is about to land - in less than a month actually! It's time to see how far the rebellion will go, and I'm so glad that the same director for Catching Fire is doing this one. He really rescued the movie series after I found The Hunger Game to be lacklustre.
So excited to see Katniss Everdeen (Jennifer Lawrence) kick ass.
Date: AUS - 26/12; USA - 17/12
I only just got around to reading The Hobbit but this epic fantasy has full praise from fans for the past two movies. This is the third and last film for the series and with the success of the last two, I'm sure this will not disappoint. The release date is a little further away, which gives me some time to catch up on the already released movies.



2015
Moving on and to the new year - which comes into 2 month, WHAT?? - and these are the confirmed movies to be released.
Date: AUS -12/02; USA 13/02
Author: E.L James
Well isn't this a surprise. For a person who absolutely hated the novel, I'm actually shocked that I've given any attention to the movie. It's set to hit the screens during Valentines in order to um, set the mood for couples I guess? I'm not sure how successful that'll be but I do have to say the trailer has pleasantly surprised me.
I probably won't watch it in the theatres but I do think it'll be something I want to check out.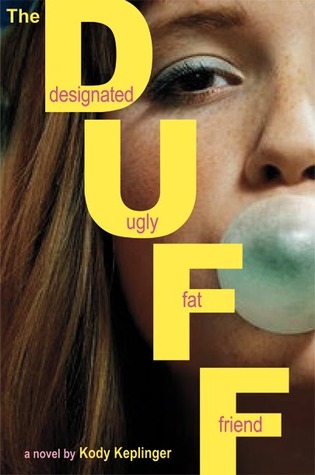 4.
The Duff
Date:
USA - 19/02
Author:
Kody Keplinger
This has been on my TBR list since forever, and now that the movie is about to come out I think it works as great motivation for me to hunt it down and read it. I don't think I love the cast, in fact some of them are unfamiliar to me, but the premise is interesting enough. Fingers crossed it works out!



Date: AUS - 19/03; USA - 20/03
Author: Veronica Roth
Despite the other popular YA series Vampire Academy flopping out this year, the Divergent series has garnered enough popularity to go ahead with the rest of the adaptations. I haven't read the series or watched the first movie (yet), but I know many fans out there are super excited for this.
Date: AUS - 26/03; USA - 13/03
Author: Brothers Grimm (?)
The amount of adaptations that have been made for Cinderella is incredible. Except none of them had Helena Bonham Carter as the grandmother (can I get a hell yeah), Cate Blanchett as the Stepmother and Kenneth Branagh as the director. I've seen a couple of movies Kenneth Branagh's directed, both with Helena Bonham Carter as the female protagonist, and I found them to be quite eccentric. Actually it was more weird and kind of disturbing so it'll be interesting to see how he'll go about re-creating this classic fairytale.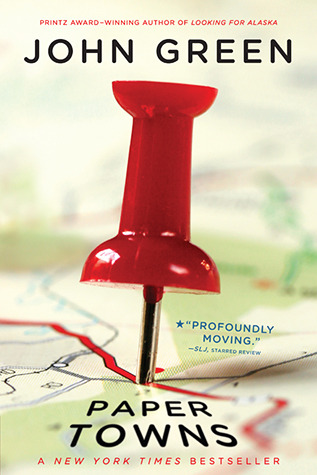 Date: USA - 19/06
Author: John Green
I always wondered why John Green's novels never made it to the big screens, but here we are now with
Paper Towns
in production and
The Fault In Our Stars
being a massive box hit. Didn't I also see news on
Looking for Alaska
being considered as an adaptation as well? Anyways, whilst
Paper Towns
isn't my favourite of his novels I do want to see how it'll come to real life. It's also nice to know John Green has some say over the movies, showing how much care he has for his work.
8.
Pan
Date: USA - 17/07
Technically this isn't a straight up adaptation of the classic Peter Pan but it is a modern day retelling of the origins of Peter Pan himself, and I for one and ecstatic about this. I love Peter Pan, it's my favourite classic and it'll be fascinating to see the interpretation of his birth story and how he ended up in Neverland. The cast is also made up of A-listers - Hugh Jackman, Amanda Seyfried etc - so I know I can expect a lot out of this.
Date: USA - 02/10
Author: Mary Shelley
Something I have read and watched adaptations for is Frankenstein. I am super excited for this even though it is being pitched as a horror film and I cannot stomach films in that genre. It stands out from other adaptations through changing the perspective of the story teller. Usually the story is told by Victor Frankenstein, but instead Victor Frankenstein brings in Igor the assistance as the main narrator. It also helps that Daniel Radcliffe and James McAvoy are both starring in this, really increasing the quality of the film.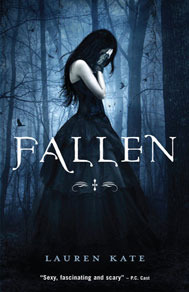 The cast has been announced and apparently it's in post-production now, but there's been no release date for this YA adaptation. I'm sorry to say but I fell off this series after the third novel because it just wasn't that good. I'm surprised it was even taken on to be produced as a movie but this could salvage the series for me, being a better movie than the book.


Which Movies Are You Excited For?
(Photo Sources: Mockingjay - NY Daily News; The Hobbit - The Lions Roar; Cinderella - Disney Wiki; Fifty Shades of Grey - US Magazine)