Title:
Risk
Author:
Fleur Ferris
Publication Date:
July 1st, 2015
Add to
Goodreads
| Buy From The Book Depository
Taylor and Sierra are childhood best friends, but now that they're in Middle School Taylor is tired of living in Sierra's shadow. Sierra gets everything, including what Taylor wants. One day Taylor meets a charming boy online but before she can tell Sierra all about him, she finds out Sierra is about to meet him in real life.

Sierra asks Taylor to cover for her, but after days of not coming back. Taylor begins to get worried. When she decides to tell Sierra's family, Taylor is exposed to a darker world online and the dangers that are lurking behind a screen.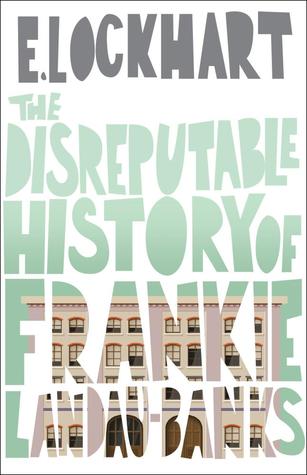 Title: The Disreputable History of Frankie Landau Banks
Author: E. Lockhart
Publication Date: March 25th, 2008
Add to
Goodreads
| Buy from The Book Depository
Frankie Landau-Banks is exposed to the privilege society of her prestigious college after dating gorgeous senior Matthew. She's denied access to this secret society, but Frankie doesn't take 'no' for an answer anymore. She's ready to prove them that she's smarter than them, especially when it comes to the pranks that are about to happen.

Frankie could be a criminal mastermind. And she could get away with it as well.
Review
I have a double review for you guys! Just some quick thoughts on two books that had good intentions, but not the best ways of relaying the messages. If you've read them let me know what you thought!